Multi-Tasking
Unfourtunatly, your workers are inherently stupid. Wether the hillbilly country breeding program took care of that, or the ai isnt using a shared navmesh (or both) the result is working from the outside in on a field with multiple harvestors/trackors will result in calamity.
Park your vehicles that you want to use in parallel near the center and having them work outword will save you time and trouble. For really large fields (like field 1) you can repeat this process in different crossections and different timings so as to avoid collision.
As is obvious, you always want to go lengthwise on a field, the fewer times you turn, the better.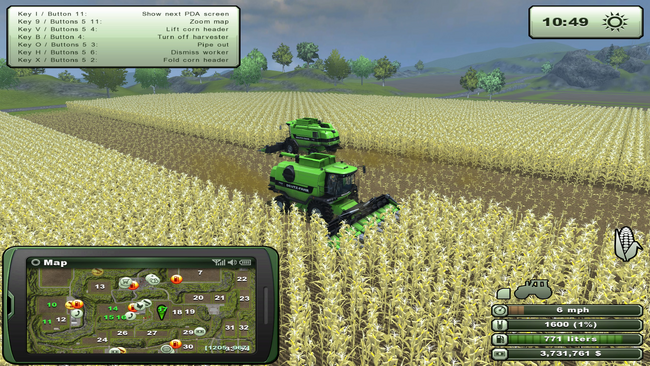 Preparation, workers (and ungodly repetitions of the tab key) are the key to working multiple fields at a time.